Nothing can be more discouraging than suffering from symptoms caused by Temporomandibular Joint (TMJ) Disorder. Luckily, Dr. Vitangeli offers treatment of this disorder to patients near Dayton affected by TMJ and it's symptoms. With a little help from our dentist, anyone suffering from the discomforts associated with this disorder can be free of aches and pains in no time.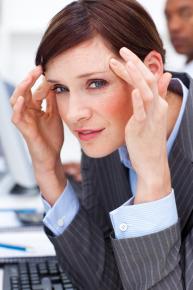 The following symptoms are generally associated with TMJ disorder:
Migraines
Sinus headaches
Pressure behind the eyes
Shooting pain in the neck or head
Mouth, face, cheek and chin pain and aching
Ringing of the ears
Soreness or tightness of the throat
Shoulder aches or stiffness
Tingling of the fingers
Too often, people with these symptoms reach out to their physicians in hopes for relief. More often than not, regular doctors, and even neurologists, are not trained or familiar with the disorder or how to treat it. Unfortunately, most end up receiving treatment for the symptoms, rather than the cause.
Here in our office, Dr. Vitangeli has been proficient in the diagnoses and treatment of TMJ disorder and its symptoms. If you or someone you know are suffering from these frustrating symptoms and are seeking treatment in the Englwood or Dayton area for TMJ, we encourage you to call our office for an appointment. We look forward to hearing from you!