Fix Broken & Chipped Teeth in Englewood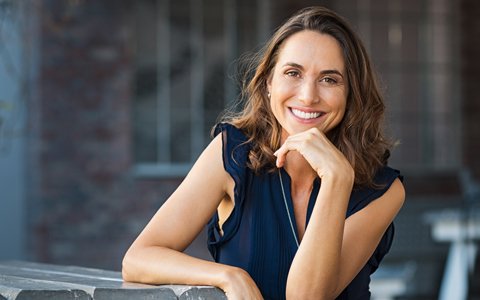 If you have experienced a break, crack, or chip in your teeth, you may be wondering where to go next. Is this a dental emergency? Is it necessary to go to a dentist right away? Can I survive with a chip or crack in my tooth without worrying?
Vitangeli Dental is here for you. We're glad to both answer these questions, and help you get the top-quality dental care in Dayton and Brookville that you deserve.
Why Do I Need to Repair My Cracked Tooth?
Our teeth have several vital layers. The outermost is made of tooth enamel, which is a mineralized shell that is actually harder than bone. This outer layer protects everything inside the tooth from damage, decay, or foreign particles.
The innermost layer of our teeth is the pulp. This is made of soft tissues like blood vessels and nerves. It can be easily damaged if the outer shell is compromised. Irritation or decay can spread through the pulp, often causing quite a lot of pain.
If you have a broken tooth, then the enamel of that tooth has been weakened, leaving the inner tissues much more vulnerable to damage and infection than before. Without treatment, it is possible that the crack or break will widen, putting the rest of your tooth and oral health at further risk.
Dental Treatment Options for Damaged Teeth near Brookville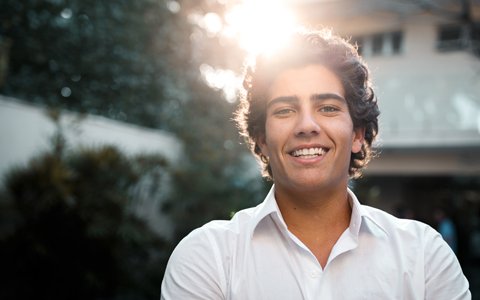 Thanks to modern dental technology and methodology, we are able to offer a number of excellent dental treatments for a cracked or broken tooth, each with a different kind of benefit to your dental health.
Dental Bonding | Dental bonding is a great way to fill in cracks in your teeth or to make a chipped tooth whole again. In fact, tooth bonding is one of the simplest and most cost-effective options available for cracked tooth repair.
How Tooth Bonding Works: Dental bonding uses a tooth-colored composite resin to fill in missing tooth material. This durable resin can be sculpted to perfectly match the shape of your natural smile. Then someone from our expert dental team will harden the material, making it able to withstand normal daily use.
Dental Crowns | Porcelain dental crowns are often used after large cavity cleanings or after the placement of a dental implant post. In the case of chipped teeth, a tooth crown may be used when the outer shell of the tooth cannot be sealed properly through dental bonding alone.
How Dental Crowns Work: Tooth crowns completely replace the visible biting surface of the tooth with a custom-designed synthetic cap. This tooth cap is measured to fit your bite perfectly, and it is crafted to match the look and color of your natural teeth. The dental crown is then placed over the damaged tooth and sealed.
Click here to learn more about dental crowns
Dental Veneers | Teeth veneers are an amazing way to take care of minor chips, gaps, or slight crookedness in an extremely straightforward way. Tooth veneers cover up cracks, chips, and breaks in your teeth with a shell of high-grade dental porcelain.
How Dental Veneers Work: A tooth veneer is crafted to the exact size, shape, and tooth color you need for your smile repair. The veneer is then attached to the front of your tooth, which simultaneously protects it and makes your smile look better than ever.
Click here to learn more about dental veneers in Englewood
Chipped, Cracked, and Broken Tooth Repair at Vitangeli Dental near Dayton
Cracks and breaks in your enamel can put your whole tooth at risk. That's why we recommend contacting Vitangeli Dental for any broken tooth, cracked tooth, or chipped tooth. Here in our Englewood dentist's office, we'll find the treatment that's right for you. Let us help you keep your teeth safe, healthy, and pain-free! We fix broken teeth for patients coming from Dayton, Clayton, Brookville, and the surrounding areas of Englewood.