Englewood OH Emergency Dentist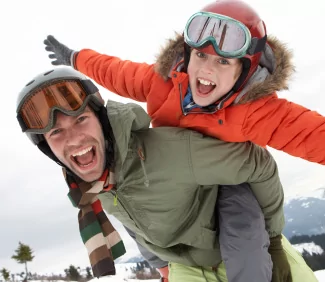 If you have a dental emergency in Englewood OH, emergency dentistry dentist Dr. Lou and Dr. Nick want you to know we are here for you.
We know what it's like to have tooth pain in Dayton and we don't want to see you needlessly suffer.
What constitutes a dental emergency? The short answer for this is, anything you consider to be a dental emergency is what we consider to be a dental emergency, too!
As emergency dentistry doctors in Englewood OH, we recommend a few suggestions so you may never have need for emergency dentistry:
Wear a sports mouthguard while you are playing sports, and often even when you are exercising. Your teeth are essential and it's easier to put in a mouthguard than need to replace a tooth!
Avoid chewing ice, crunching down on hard candy or chewing popcorn kernels, all of which can crack a tooth or cause tooth pain.
Your teeth are for eating and smiling–not instead of scissors. If you need to cut something, use a pair of scissors. Going to find the scissors is a lot faster in the long run than tooth pain or the need for emergency dentistry treatments.
If you have a dental emergency and need emergency dentistry in Dayton, Brookville, Clayton, and the surrounding areas of Englewood, we are here for you:
If one of your permanent or adult teeth gets knocked out, make sure to keep it moist. If possible, try putting the tooth back in the socket without touching the root. If that won't work, place it carefully in between your cheek and gums or in milk, or put it in a moist paper towel. Then, call us right away.
If you crack a tooth, rinse your mouth with warm water as soon as possible to clean the area. Apply a cold compress on your face or cheeks to ease the tooth pain or bring the swelling down.
If you bite your tongue or lip, clean the area gently with water and apply a cold compress.
For tooth pain, rinse your mouth with warm water to clean it out. Use dental floss to remove any food caught between the teeth that have tooth pain. Do not put aspirin on the aching tooth or gum tissues to reduce the tooth pain.
For any dental emergency, please call our emergency dentistry doctors today! We don't accept walk-ins. We provide emergency dentistry services to patients from Clayton, Dayton, Brookville, Englewood, and the surrounding areas.