Dental Crown Options for Englewood Patients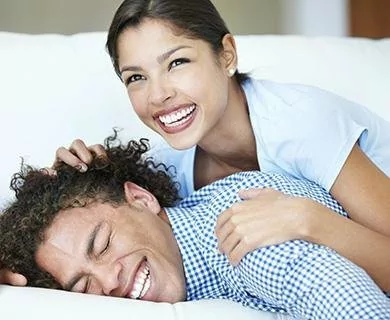 Do you have missing teeth or teeth that are damaged in some way and need repair?
If so, we recommend dental crowns or dental bridges.
Dental Crowns
Dental crowns are a "cap" for your teeth, made from porcelain. Though porcelain may sound fragile, it is actually very sturdy and durable.
In our practice in Englewood, OH, we offer amazing dental crowns that can fully restore both the appearance and function of your tooth.
"I have had a fear of going to the dentist for a very long time but I must say that Dr. Nick put my fears to rest. I had to get a crown and the procedure was not at all painful or fearful!! They took time, explained each step as they would occur, and were gentle and caring the entire time. Thank you!" – Denise G
Benefits of Dental Crowns Near Brookville:
Dental crowns in Dayton look just like your natural tooth — we custom-make each tooth crown to match your smile in shape, size, and color. Feel free to laugh and smile and have your picture taken. Your dental crowns look just right.
Dental crowns can repair teeth that are chipped, cracked, broken, cavity-ridden, full of dental work, or discolored or misshapen.
Dental crowns restore dental implants. When an implant is placed, it replaces a missing tooth root. A restoration must be placed on top to provide a chewing surface for your new tooth. Our dental crowns make beautiful, tooth-like restorations.
Dental crowns are used effectively with dental bridges and implant-supported dentures. We can use a combination of different restorative treatments to get you the smile you deserve.
iTero Digital Impressions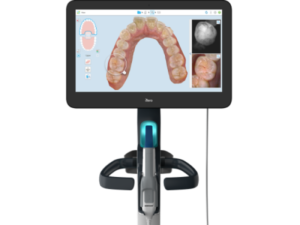 We are proud to offer iTero digital scanning technology at our office near Brookville and Dayton. We use the iTero scanner to take highly detailed 3D impressions of your teeth for cosmetic and restorative dentistry procedures.
This state-of-the-art dental technology allows us to easily take extremely accurate images for use in designing your new dental crown. These images allow us to create impressions with much greater precision when compared to traditional methods. We then take these 3D impressions and send them out to have your crown created with the highest accuracy. While your new dental crown is being prepared, we will use our 3D printer technology to create a temporary crown until your permanent restoration is complete.
Dental Bridges in Englewood, OH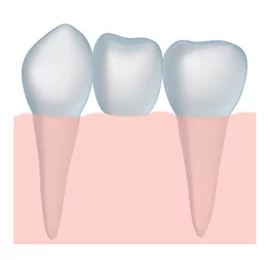 Dental bridges are a device — something like a retainer — that clip onto dental crowns on each side. A dental bridge bridges the gap in your smile. A dental bridge can be used over one or more missing teeth.
However, if you have two teeth missing, you can have one dental implant placed and the dental bridge can span between the dental crown on top of the dental implant on one side and the dental crown that caps your natural tooth on the other side.
Dental bridges in Dayton can be permanent and only your dentist can remove them. Or, they can be detachable by clicking on and off like a retainer.
Benefits & Advantages of Dental Bridges:
A dental bridge feels natural in your mouth.
A dental bridge looks natural in your smile. The teeth are custom-made for you. We change the color, size, and shape to fit perfectly in your smile.
A dental bridge effectively fills the gap in your smile.
Contact Us
Our amazing dentists are ready to give you the smile of your dreams. Call today to learn about your crown options if you are in the Englewood area, including Brookville and Dayton!