Comfortable for More than Just Your Smile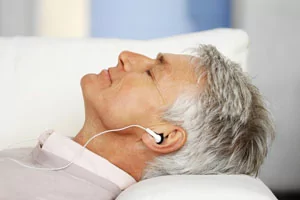 Beyond the technological advantages available to you at our practice, we also offer a variety of amenities like warm blankets. We have the latest advancement in dental chairs that are heated and offer a back massage while your dentistry is being performed. For extended visits, we are more than happy to supply you with memory foam cushioning to help you avoid stiff or sore muscles. We also have TV's in every operatory!
Walk in the door and enjoy the subtle fragrance of aromatherapy filling the air. Notice our clean office and warm staff ready to cater to your Dayton area family dentistry needs. We put a premium on safety, preventative treatment, early detection, and conservative restorations.
By removing decay and bacteria, eradicating gum disease, and empowering you with information, we aim to help you keep your teeth and keep them healthy.
Don't wonder if your dentist is this good; know they are. How can you make sure? Simple: visit Vitangeli Dental and watch the beautiful smiles walking out the front door.