About Vitangeli Dental
Our Values
We value our patients and are dedicated to providing an environment for professional growth and continual learning in order to enhance the doctor/patient relationship.
Our Mission Statement
To assist our patients in achieving optimal dental health by providing quality dental services in a caring and professional environment.
Your Family Deserves Healthy, Bright Smiles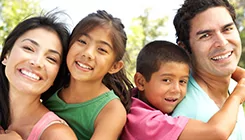 Our Englewood dentists genuinely care about your teeth. More importantly, we care about you and your family. We are proud to say that we are now performing dental work on the third generation of many Englewood families.
When you visit Vitangeli Dental, you know that you are among friends. Beyond benefiting from advanced dental technology and a comfortable atmosphere — you can expect superior oral health provided by a team of truly seasoned Englewood, OH, cosmetic dentistry professionals. We consider our continued success a result of our focus on several essential principles:
Character | We value integrity, loyalty, hospitality, effort, compassion, and enjoyment.
Family | We find great satisfaction in the many relationships we've built over the years.
Dental Technology | We hand-select only the most advanced dental instruments and equipment relevant to the dentistry we perform.
Expertise | Solid experience and education that you can trust will result in quality care.
As dental professionals, we aim to empower and educate you toward optimum oral health.
An Englewood Family Dental Practice You Can Trust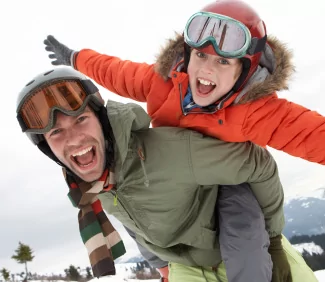 Have you ever visited a dentist and felt completely ignored — like he or she was more concerned about your wallet than your teeth? At Vitangeli Dental, that is a foreign concept. When you visit us, you are the center of attention. We listen to your opinions, concerns, and goals, then recommend a professional dental treatment plan to optimize your oral health.
Many of our patients don't even refer to us as a dental practice. They just enjoy spending time with all of our friendly dentists. We are honored when we see a new patient and they explain that a good friend of theirs, a current patient of ours, was so impressed with the experience they had at our office that they felt compelled to refer us.
We give most of the credit for a referral like that to our knowledgeable, friendly team. After any dental procedure, you can expect a call that evening from your dentist to make sure you are coming along well and to answer any questions you may have.
We also love kids. In fact, every year before school begins, we host a special "Kids Day" where kids in our practice have their teeth cleaned prior to the start of school and participate in all the special events we offer that day. This day is only for the kids!
Expertise Built on Commitment to Education
While it's encouraging to know that your dentist has a tremendous chair-side manner, you should also be able to trust the quality of treatment they prescribe and perform.
As accomplished dentists, both Louis and Dominic Vitangeli are members of The Crown Council, a prestigious alliance of industry-leading dentists who offer family-oriented cosmetic, restorative, implant, and sedation dentistry expertise. As Crown Council dentists, a high priority is placed on local and global involvement and charitable giving. This partnership holds us to the highest ethical and clinical standards and offers a broader base of expertise from which to share and receive best practices on challenging dental cases.
Dr. Nick and Dr. Lou are both members of the Dayton Dental Society and Dr. Nick is a member of The American Academy of Cosmetic Dentistry® (AACD) and is a Fellow with the American Academy of General Dentistry (FAGD).
Our other dentists also have a host of awards and accolades that speak to their dedication, knowledge, and skill.