Your Cosmetic Dentist in Englewood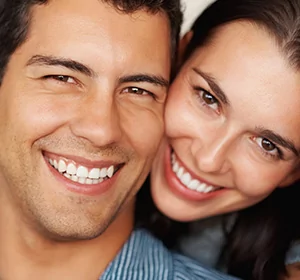 Do you have any of the following dental issues?
Chipped teeth
Cracked teeth
Split teeth
Missing teeth
Discolored teeth
Worn teeth
Oddly shaped teeth
Gummy smile
Old dental work
For a variety of reasons — including heredity, lifestyle, or injury — your teeth can experience a loss of function and beauty over time. Whether you have a single tooth or a mouth full of cosmetic and functional issues, they can all be fully repaired by the Dayton and Englewood, OH, area cosmetic dentists at Vitangeli Dental.
Each cosmetic dentist in our practice can give you a beautiful smile using our cosmetic dentistry procedures at our Englewood office near Brookville!
The following cosmetic dentistry procedures can give you a beautiful smile:
PORCELAIN VENEERS | Porcelain veneers can give you a beautiful smile in only two visits! Our cosmetic dentists in Englewood, OH place the thin porcelain shells over your natural teeth and create new, uniform, and beautiful smiles!
Click here to learn more about dental veneers
ADULT ORTHODONTICS | We offer one fabulous adult orthodontic treatment — Invisalign® clear braces. This treatment is created for adults who want a beautiful smile that won't take a long time, won't be painful, and won't be unattractive — like metal braces can be.
Click here to learn more about Invisalign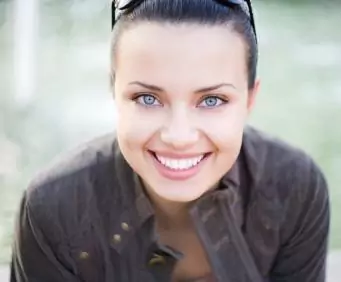 DENTAL CROWNS | Dental crowns are an excellent cosmetic dentistry treatment if you have teeth that are misshapen, cracked, broken, chipped, or in need of a lot of dental work. Our cosmetic dentist in Dayton can partner with you to decide which treatment is best for you.
Click here to learn more about dental crowns
COSMETIC BONDING | If you have cracks, chips, or gaps between your teeth, cosmetic bonding is an effective and affordable cosmetic dentistry treatment in Dayton that can give you a beautiful smile. Our cosmetic dentists take the cosmetic bonding putty and attach it to your tooth or teeth to create a new, stunning smile.
TOOTH-COLORED FILLINGS | For health reasons as well as aesthetic ones, our cosmetic dental practice offers tooth-colored, white fillings. These are metal-free and blend in with your natural teeth. If you don't want your fillings to be obvious, tooth-colored fillings are a great way to go!
Contact Us
For a beautiful smile contact our Englewood dentist's office today. Each cosmetic dentist in our practice can give you the smile of your dreams if you are in the area, including Clayton, Dayton, and Brookville!