Dental Sedation Options in Englewood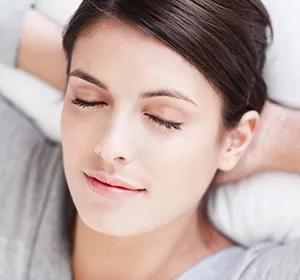 Have you ever avoided going to the dentist because you were concerned about discomfort during a dental procedure?
Our sedation dentistry dentists empathize with you. We have seen many first-time patients who decided to put off visiting the dentist out of fear of pain.
However, thanks to the advent of sedation dentistry, you no longer have to undergo any uncomfortable procedures to maintain optimum oral health. When you visit us in Englewood, sedation dentistry can help you relax for your dental treatment. Many of our patients opt to complete more than one procedure while under dental sedation — like multiple fillings, root canals, tooth extractions, dental crowns, and tooth implants.
We offer two sedation dentistry treatments: oral conscious sedation and laughing gas.
"I have nothing but good things to say. I have an extreme phobia of dental visits of any kind. I recently had to have two teeth extracted with sedation. Every aspect of the procedure and process were thoroughly explained and for me personally, the sedation was a godsend. Thank you for taking such good care of me." – Pam S
Oral Conscious Sedation
If you are apprehensive about dentistry, oral conscious sedation offers several major advantages:
Restful Comfort | Oral conscious sedation replaces stress and anxiety with comfort and relaxation.
Greater Productivity | Oral conscious sedation allows us to perform multiple procedures during a single visit.
Improved Oral Health | With your fear gone, nothing prevents you from accomplishing the beautiful smile you desire and deserve.
If you are putting off necessary dental work, we encourage you to call Vitangeli Dental to experience the incredible advantage of sedation dentistry at our office in Englewood, OH.
Laughing Gas
For those who struggle with fears about visiting the dentist, laughing gas is a time-tested form of dental sedation.
Laughing gas is inhaled through a tube; it has no scent and is a very low-risk dental sedation method.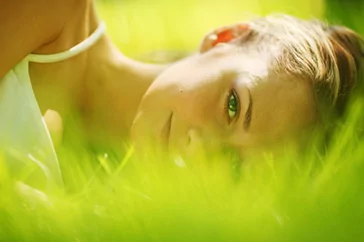 Before your procedure, one of our kind dentists will sit down with you and explain the entire process, giving you the necessary preparation instructions.
The process is so simple and easy: visit our office, inhale the laughing gas, relax in one of our dental chairs, have your procedures, and leave.
To ensure your safety after you become completely relaxed, we constantly monitor your oxygen saturation and blood pressure with a pulse oximeter.
One of the biggest bonuses of using dental sedation is temporary amnesia, meaning that you'll remember next to nothing about your procedure(s).
Contact Your Englewood, OH, Sedation Dentist Today!
Dentistry has never been this easy. Our dentists would love to explain the advantages of sedation dentistry — both oral conscious sedation and laughing gas. We encourage you to call us and learn more. We work with patients all over the Englewood area, including Brookville and Dayton, so there's no need to wait!