Traditional Dentures & Implant Supported Removable Dentures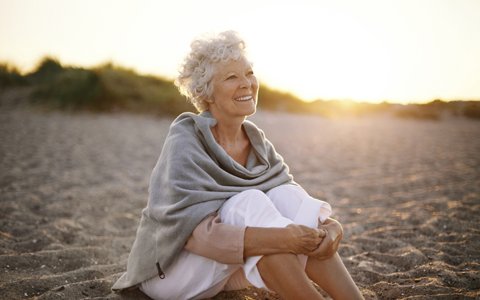 Many people may only fully appreciate their teeth once they lose them. If you have missing teeth, you quickly find out how much they were doing for you. They chew your food and assist in talking, smiling, laughing, singing, and whistling. So many of the joys of life are lost as teeth fall out. Fortunately, patients with missing teeth have many options to replace their teeth.
Why Replace Missing Teeth?
Not only are missing teeth uncomfortable, but they can also be embarrassing and a risk to your health. Teeth are a crucial part of the digestive system. They grind up food so digestion is easier. When you're missing teeth, it's harder to chew your food, and many people avoid eating hard foods, like carrots or red meat—missing out on nutrients their bodies need.
Teeth also stimulate the jawbone. As you chew, the teeth tell your jaw that it needs to support them. As teeth fall out, the jaw loses that stimulation and can begin to degrade.
Your Options for Teeth Replacement
Depending on how many teeth you're missing, you have many options to replace them. Single-tooth replacements can be handled with a bridge or a dental implant. However, if you're missing most of your teeth, you'll appreciate our variety of denture options:
Custom traditional dentures.
Removable implant-supported dentures.
Fixed dentures.
Custom Traditional Dentures
Our dentures aren't just your generic one-size-fits-all replacement teeth. We use our advanced dental technology to measure and create custom dentures that not only fit your mouth but accentuate the natural beauty of your face.
Traditional dentures are full arches of prosthetic teeth set into a resin base that resembles the gumline. While you're wearing your custom dentures, your friends and family won't be able to tell the teeth aren't real.
Benefits of Custom Dentures:
Removable.
Comfortable.
Non-surgical.
Natural appearance.
Inexpensive.
Removable Implant Dentures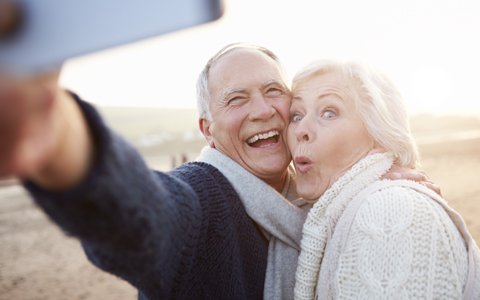 While traditional dentures do the job well, they are known to slip out occasionally. To prevent this and create an even more tooth-like option for our patients, we offer implant-supported dentures. At Vitangeli Dental, you can get either removable implant-supported dentures or fixed dentures.
For removable implant dentures, we'll place a few titanium implants into your jaw and craft custom dentures that will clip onto the implants. You'll be able to unsnap them whenever you need to clean your mouth or your removable dentures.
Benefits of Removable Dentures:
Stability.
Removability.
Natural appearance.
Natural feel.
Improved jaw strength.
Fixed Implant Dentures
Fixed dentures are implant-supported dentures that aren't removable. The process is similar to removable implant dentures, but the custom appliance is secured permanently to the implants. If the dentures ever wear out, a dentist can remove them for replacement, but you won't be able to take them off at home.
Benefits of Implant-Supported Dentures:
Stability.
Natural appearance.
Natural feel.
Improved jaw strength.
Long-lasting.
Ability to forget about your missing teeth.
Click Here to Learn More About Fixed Dentures
Which Type of Dentures Is Right for You?
With so many tooth replacement options, how can you know which option to choose? The first step is seeking a consultation with an implant dentist at Vitangeli Dental. They will perform an exam and present options that will mesh with your current oral health.
For instance, if the dentist determines that you don't have enough jawbone material left to support implants, they will recommend our custom traditional implants.
If you are eligible for implants, the choice of whether to get removable dentures or fixed dentures is mostly up to you. You'll need to decide whether you'd appreciate the ability to remove your appliance, or whether you want to put your missing teeth completely behind you.
Find the Dentures That Will Match You Best in Englewood
Do you have missing teeth? Are you ready to smile again without feeling self-conscious? We're ready to help you get there. Contact us at Vitangeli Dental to set up a dentures consultation today, and we'll have you on the way to a brand-new smile in no time!