Get a Beautiful Smile in Dayton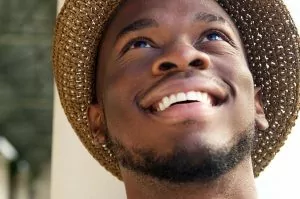 Have you ever met someone with such a perfect smile that you weren't sure you could believe it? You may be wondering how you, too, can achieve a perfect smile.
The answer is easy: get a smile makeover! Using the latest smile design technology and techniques, we can give you a smile makeover that may mean you will never want to stop smiling!
The Smile Makeover Design Process
Consultation
First, we must determine the number and scope of issues that affect your smile. During your first appointment, tell us everything you don't like about your smile, and we will listen. To create your smile makeover at our Englewood office, we'll evaluate your case based on these factors:
Tooth Properties — including the shape, size, length, width, angle, and ratio.
Facial Structure — for example: square, round, trapezoidal, or otherwise.
The Mid-Lines — of your gums, lips, and face.
Tooth Shade/Color — to best complement the color of your skin, eyes, and hair.
Age, Weight, and Gender — to determine correct proportions relative to teeth size.
Design & Temporary Smile
We'll page through magazines, catalogs, and old pictures of you to determine just the right look for your perfect smile design and smile makeover. Once we discover the perfect smile "formula," we'll create a wax mock-up of your teeth to give you an idea of how we might change them.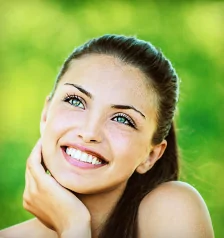 Our lab will create provisionals, and we give you a few weeks to make sure they fit correctly and look right.
Veneer Placement
We then create and place your permanent porcelain veneers (custom, ultra-strong, fingernail-thin tooth covers) over the front of your teeth to enhance your smile and repair any damage. In this way, your smile makeover and smile design can give you a perfect smile in Dayton and Brookville!
Smile Makeovers at Vitangeli Dental
Conservative dentistry techniques continue to evolve, requiring less and less removal of tooth structure. Call Vitangeli Dental and walk out the door with your new perfect smile — sometimes in only two visits!
After their smile makeovers, our patients often find it difficult to hold back their excitement. A bright new perfect smile can enhance your personal confidence, open up your personality, improve your personal and professional relationships, and make you happy and ready to smile!
Transform Your Smile
Experience the confidence that comes from being comfortable with your own perfect smile. Call us to schedule a free smile design and smile makeover consultation at our Englewood office if you are in the Dayton area, including Brookville and Clayton.