Your Dentist in Englewood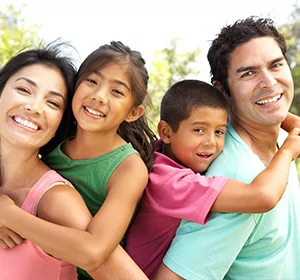 If you are looking for an excellent general dentistry practice in Englewood OH, look no further! Our dentists are here for you to assist you in making sure your dental hygiene and oral health are at their best.
We are dedicated to making sure your dental hygiene and oral health are optimum, and we also want to make sure your smile is all you'd like it to be.
Preventative Care
Our dedication to your dental hygiene and oral health in Dayton begins with a firm belief in regular general dentistry visits. A consistent regimen of teeth cleaning is essential to maintain optimum dental health and hygiene. It's the foundation of a radiant smile, and we're here to ensure it stays strong and bright.
Preventative care, a cornerstone of our services, can significantly influence your dental hygiene and oral health. As part of our commitment to preventative care, we equip you with knowledge and best practices for maintaining a healthy and sparkling smile. Our preventative care services aim not just to treat but to empower you, allowing you to take control of your oral health.
Our General Dentistry services near Brookville:
White Fillings | For those dealing with cavities, we offer dental fillings, including white fillings. White fillings are not only a healthier alternative to metal fillings, but they also enhance the aesthetic appeal of your smile. With our dental fillings, you can preserve your dental hygiene and oral health, while restoring the beauty of your smile.
Sealants | We utilize dental sealants to safeguard your back teeth, those tricky areas often vulnerable to cavities. This service aids in fortifying your oral health by preventing decay in those hard-to-reach places.
Extractions | Tooth extractions are performed seamlessly in our care. Should you have a tooth that needs to be removed, rest assured that our team is skilled in conducting this procedure with minimal discomfort.
Root Canal Treatment | If you're experiencing a toothache or other dental issues, a root canal may be necessary. Contrary to common perception, root canals aren't as intimidating as they sound. And if dental anxiety is a concern, we have dental sedation options to ensure your comfort during any procedure.
Dental Crowns | We offer dental crowns as a versatile treatment for a variety of dental issues. Whether it's a damaged, misshapen, or discolored tooth, dental crowns can restore its appearance and functionality. Dental crowns truly are a remarkable solution to a wide array of dental challenges.
Schedule Your First Appointment With Us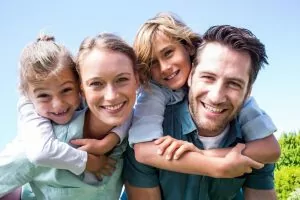 These are but a few of the great treatments we offer to our general dentistry patients in the area, including Brookville and Dayton. For more information about our general dentistry treatments Englewood OH, call today! We look forward to meeting you.