Get Beautiful Veneers in Englewood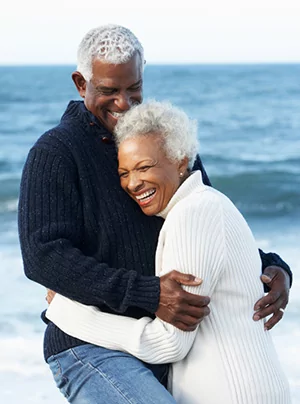 All of our doctors at our Englewood dental practice know that a few subtle changes made by dental veneers can transform your entire smile.
Porcelain veneers give dental patients the opportunity to truly love their smile. Here's what veneers can do for you:
Close gaps between teeth
Provide even tooth alignment
Offer fast results – your porcelain veneers process takes just a few appointments
Brighten smiles with long-lasting tooth whitening
Lengthen short teeth, or widen narrow teeth
Advantages of Veneers for Teeth
No aesthetic concerns: A tooth or dental veneer can cover a tooth that is misshapen, too small, chipped, cracked, or otherwise doesn't fit in with the rest of your pretty smile.
Seamless dental work: A tooth or dental veneer won't look "odd" or fake in your smile because each tooth veneer is custom-made to fit into your smile. Each tooth veneer is matched for color, shape, and size to fit you!
Instant teeth whitening: If you want to brighten your smile, have a tooth veneer placed on each tooth seen in your smile. These veneers for teeth can be a brighter shade than your natural teeth–so your smile will dazzle!
Fast treatment: The procedure to have veneers for teeth is very simple and usually only takes two visits to our Englewood office. Imagine–a beautiful new smile in just two dental visits!
When you love your smile, you have more fun and take on more exciting opportunities. Get the most out of your smile with porcelain veneers from Drs. Vitangeli.
Try a Smile Makeover!
Smile design is the process of matching you with the best porcelain veneer shapes to enhance your facial characteristics. There is no such thing as a duplicate tooth veneer or smile makeover!
Give Yourself a New Smile
Porcelain veneers for teeth give dental patients the beautiful aesthetics they desire. What can they do for you? Contact us & make right now your time to boost the power of your smile if you are in the Englewood area, including Dayton and Brookville!