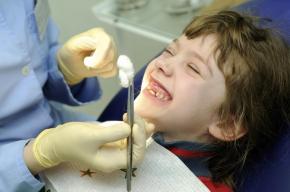 When Dr. Louis and Dr. Dominic Vitangeli offer family dentistry to Dayton, their compassion goes above-and-beyond the technical. This father-son dental team knows all about putting family foremost in their lives.
Every year before school begins they host a special "Kids Day" when children who've visited the practice can have their teeth cleaned, and participate in all the specially organized events offered that day. This dental practice doesn't just treat kids; it loves them!
As members of the Crown Council, which is an alliance of leading dental teams that are passionately committed to promoting oral health, fighting oral cancer and serving their communities through charitable work, Drs. Vitangeli are thrilled to participate with the Smiles for Life foundation that helps children's charities.
How are they doing this? From March through June, professional teeth whitening procedures will be offered at a discounted rate. If you've been endeavoring to freshen your look, nothing makes a more dramatic and immediate improvement than having your teeth whitened! By offering you professional whitening at a discount, we hope you'll choose these months to perfect your look, while making a difference in the lives of underprivileged children! 100% of the proceeds from your whitening procedure will go towards these approved children's charities: Children's Miracle Network, Kids Cancer Care Foundation, Children of Romania, St. Jude Children's Hospital, CURE (in Cambodia), and Smile For Hope.
Drs. Vitangeli offer family dentistry to Dayton like no other! Now is the perfect time to whiten teeth and make a difference at the same time!