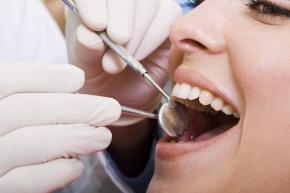 You are seven years old. You have your first cavity and need to get a filling. You go to the dentist. Your visit turns into a nightmare as your dentist gives you a shot for a cavity filling. Since then, every time you go to the dentist you get anxiety attacks; your palms get clammy; you break into a cold sweat. Does this sound like you? You are not the only one afraid of the dental office.
Your dentist near Dayton has heard countless stories of patients being terrified of going to the dental office. But don't fret! You are under the care of father-and-son Drs. Louis and Dominic Vitangeli! Still having trouble overcoming the fear? This article from Dental.net gives tips on how to conquer your fear of visiting your dentist. The best advice: While it is common to avoid the dentist, it is extremely important to make regular visits because deterring your visits will result into complicated, expensive work on your teeth.
Half the battle is finding a dentist you are comfortable with; someone who you could invite into your own home. Vitangeli is a family-oriented dental office where they treat every patient as if they were family. Don't let dental-phobia take over your life! Overcome your fears and call your Drs. Louis and Dominic Vitangeli today!