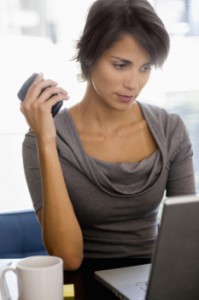 You're working away on your laptop when the calendar catches the corner of your eye. All at once it hits you that you have only got one month left to use the rest of your dental insurance for the year. You lunge for the phone to make an appointment with your dentist. Clayton area residents have all likely had a similar experience, at the very least now that you are reading this blog. The good news, however, is that you've still got some time left.
Whether it is that toothache that has just been getting worse, or that you have finally decided to do something about that snoring habit, you can count on a full range of services like Bridges and Crowns, TMJ treatment, and hygienic cleanings. Your dentist's office will help you make the most of the funds available to you in your policy and prevent you from missing out on any important oral wellness opportunities.
Give yourself the gift of revitalized oral health and start the coming New Year off right. Make an appointment with your dentist in the Clayton area today!