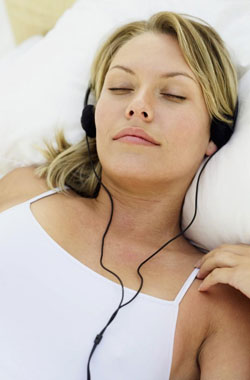 A trip to the dentist can be a stressful thing, even for the most relaxed among us. A Clayton area dentist, though, can go a long way in providing comfortable, relaxing dental care with his easy, gentle manner. The first thing you will notice when you walk through the door is the friendly disposition of the staff. These are people who are there to help you get what you need and get it in a way that is as pleasant as possible. The doctors themselves have made it a part of their mission to remove the stigma of dentistry and show that taking care of your oral health is wholesome, necessary, and positive.
In furtherance of that desire, optional amenities are made available for the comfort of the patient. For those who, perhaps, need some extra help, sedation dentistry is another option that will allow you to relax while the doctor does his job. Many sedation patients, though remaining conscious, report that complicated and lengthy procedures seem as if they are over in a few short, untroubled moments.
Whatever your needs and level of comfort, there are services available to you to help make your trip to the dentist feel like the positive experience that it really truly is. You may never liken the dentist's chair to a picnic in the park, but thanks to this Clayton area dentist, it can be a relatively pleasant experience. Come see the difference a little extra gentle care can make for you.