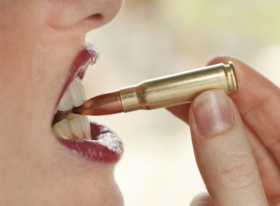 Start the year off right by getting rid of those old silver fillings with the help of some quality dentistry in the Clayton area! Granted, a visit to the dentist is likely not on your list of enjoyable things to do at the start of a new year. On the other hand, it is the perfect time to bite the bullet and bring your oral health back up to top condition.
This is especially true when it comes to replacing your old silver fillings. While amalgam fillings are cheap and durable, the controversy over their potentially negative health effects continues. On top of that, the alternative porcelain fillings are long lasting, great looking, and safe. Switching to a higher quality of care seems only reasonable when you remember that it is your health and the beauty of your smile that is at stake. And it doesn't have to be an arduous task – we'll help you book a fast, easy, convenient appointment that fits into your busy schedule.
Make this year one in which you finally decide to really take care of yourself, starting with your oral health. You can feel great, inside and out, with a healthy mouth and a radiant smile – all with the help of your professional in high quality dentistry in the Clayton area. You need only make the call.