Laser Dentistry in Englewood, OH has made great strides in recent years. Dental technology is better than it's ever been. This is especially true with laser dentistry.
What is Laser Dentistry?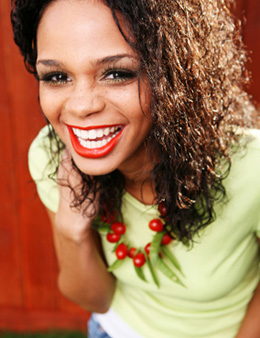 Laser dentistry is the use of a dental laser for many different procedures. A dental laser is a small, thin beam of light that can be used for many different functions.
Our laser dentistry doctors, Dr. Lou and Dr. Nick, are pleased to offer this state-of-the-art dental technology with you.
Gum disease: A dental laser can be used for gum disease treatment to reshape gums and to remove bacteria during root canals. Laser dentistry is helpful during the entire root canal procedure, making it far less invasive.
Biopsy or lesion removal: A dental laser can be used to remove a small piece of tissue (called a biopsy) from your mouth to diagnose the possibility of cancer. Laser dentistry is also used to remove (noncancerous) lesions in the mouth and can help with painful canker sores.
Teeth whitening: A dental laser can take your teeth from dull to dazzling with in-office teeth whitening treatments. A peroxide tooth bleaching solution, applied to the tooth surface, is "activated" by laser dentistry energy, which speeds up of the whitening process.
Laser dentistry affords our dentists to make your procedures far less invasive.
Years ago, dental laser treatments in Dayton that required much time for recovery now take far less time and sometimes with little to no recovery time needed.
For more information about laser dentistry in Dayton or dental laser procedures in Englewood OH, call us today!