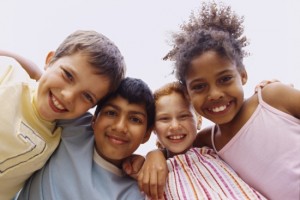 We firmly believe everyone deserves a brilliant and healthy smile. We understand the life changing benefits our teeth whitening options bring to our patients and how a simple restorative service can save a smile. Every year, we are proud to participate in the Smiles for Life campaign as part of Crown Council.
Starting on March 1 through June 30, we are discounting our teeth whitening services and 100% of those proceeds will go towards the Smiles for Life foundation. We will donate half of the proceeds to St. Vincent de Paul's tutoring program for homeless children in Dayton and the other half will go towards an eight day retreat to the Dominican Republic where Crown Council members will perform dentistry for families in need of dental care.
We are proud to take part of this excellent charity event every year. In fact, each dentist in our Englewood, OH, office has had the honor to travel to the Dominican Republic and help families in need. We cannot do this charity event alone; we need your help to raise all the money we can to help our local charities and families worldwide.
How can you help? Our teeth whitening services are all discounted where a take-home whitening kit is now $119 (a $209 value) and our Zoom! service is $299 (a $499 value). Whether you choose Zoom! or our take-home kit, your generosity is helping children and families in need; plus, who'll walk out of our office with a brighter smile.
If you are interested to learn more about Smile for Life, check out their website and give us a call to schedule your discounted teeth whitening appointment. We look forward to your visit!