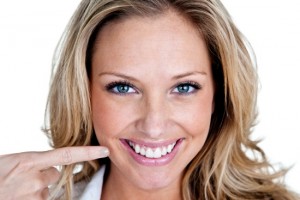 Welcome to the new year! As you leave 2012 behind, make a fresh and healthy start with 2013 by obtaining your dental goals. Whether you want to achieve your Hollywood smile or maintain your oral hygiene, dentist in Englewood, OH, Dr. Louis Vitangeli and his son Dr. Dominic Vitangeli want to help you reach your goals.
You can ensure your smile's vitality is in good hands. Drs. Louis and Dominic Vitangeli offer exquisite and revolutionary cosmetic and general dentistry to all their patients. Some of those services include:
Sedation dentistry
Invisalign
Teeth whitening
Smile design
Bonding
Porcelain veneers
Of course, the doctors need your help to make your year worthwhile and healthy. Along with seeing your local dentists, make sure you incorporate healthy habits into your daily routine. Remember to brush and floss daily. No matter how old this phrase may be, it's extremely important to program this habit into your brain. Three out of four adults receive some form of periodontal disease, making it the common reason for tooth loss. However, it's highly preventable if you continuously brush and floss every day.
Make sure your diet is a healthy one. Fruits, dairy, and vegetables all have essential elements that not only provide your body its appropriate nutrients, it's also nature's toothbrush keeping your teeth clean. Dairy products such as cheese, milk, and yogurt all have calcium, which promotes strong bones and teeth. Any crunchy fruits and vegetables such as apples and carrots help remove plaque from the teeth by generating salvia and washing away the debris.
Welcome the year 2013 by caring for your body and oral health to ensure a healthy lifestyle. Call Drs. Louis and Dominic Vitangeli today to schedule your personal consultation and share your dental goals for 2013.
Do you have any resolutions for 2013? Share them by commenting below!