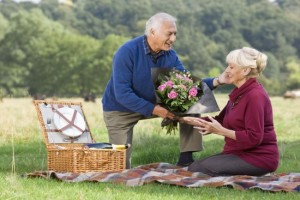 Valentine's Day is almost here. It means about $1 billion worth of chocolate will be sold and 73% of men will rush to the local florists to buy flowers. February 14th is the day where you and your loved one can affectionately display your love for each other, and nothing shouts "I love you" more than a confident, radiant smile.
Your smile is the gateway to your personality, and shouldn't be hidden from the world and your soul mate. Each of our respected Englewood, OH, dentist has perfected a wide scope of cosmetic dentistry skills to help boost your confidence and change your life.
Need to boost the watts in your smile for your big Valentine's Day date? Zoom! teeth whitening may be the option for you, which we offer right in the office. We use modern technology and advanced techniques to achieve your desired results, and in just 45 minutes, your teeth will be 8-10 shades whiter, brighter, and will last longer – just in time for your big date. When your valentine flashes your extravagant gifts, effortlessly show off your dazzling smile!
You are ready for the big date, and were one of the lucky 35 million who received a heart-shaped box of chocolates. Your Hollywood smile shines, and displays your love. While the chocolate melts deliciously in your mouth, remember to keep up with your dental care by brushing and flossing away the chocolate debris to prevent cavities, tooth decay, and to keep your smile bright.
Celebrate Valentine's Day right by showing off your bright "I love you" smile. Call us today to schedule your personalized consultation with Drs. Louis and Dominic Vitangeli.
What are your plans for Valentine's Day? Share your thoughts by commenting below!