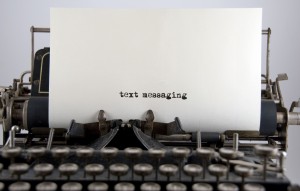 We always chuckle a little at the technology of yesterday, especially stacking it up against the comfort and convenience of today. Finding your dentist in the Dayton area stocked with the technological relics of his trade, however, would be no laughing matter. Just like you have upgraded a few times since the typewriter was the height of science and tech (hopefully), we've been keeping up with the times as well and are proud to bring you the latest advances in dentistry.
Technology has brought a whole new level of comfort and care to today's patient. Things like laser dentistry, modern sedation, low-radiation digital imaging, and intra-oral cameras have not only dramatically improved the standard of care we are able to offer, but make it far more pleasant and relaxing for you to obtain it. The bar has been raised, and no dentist should be offering you anything below it.
You might be surprised at the results our well-equipped team, you, and your smile can achieve. So, if you have some dental work on the horizon, or even if you just know that you deserve the best that dentistry can offer, come visit a technologically advanced dentist in the Dayton area so we can show you how comfortable getting a healthy smile has become. Contact us now.