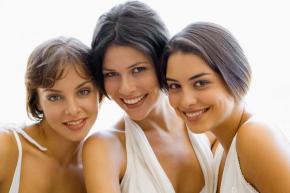 Slowly it sneaks up on you. Dr. Vitangeli DDS helps Clayton area residents defeat it. What is "it"?
Stained and discolored teeth. It takes more than a glass of red wine or a piece of blueberry cake to get there, which is why you may not have noticed their gradual decline. But then one day grandma scowls at you saying, "You used to have such nice teeth! What's happened?"
Fortunately, our modern day offers several bleaching techniques to bring back the healthy shine of brilliantly white teeth. What will you choose: a quick drugstore kit or a professional whitening procedure from a qualified dentist?
As you can imagine, the bleaching agents required to remove permanent stains need a significant level of potency. If you currently have unhealthy gum tissue or untreated dental issues, you may be in for a painful and damaging experience! The American Dental Association highly recommends allowing a trained dental professional to examine and address any such issues prior to undergoing whitening procedures.
Determining the cause of your dental discoloration (food or tobacco stains, dental injuries, medication, etc.) will assist our qualified team in concluding what whitening product and procedure will be most effective.
Stain-free, white teeth leave an impression of health and vitality. Isn't that what you want people to notice the next time you smile? Contact Dr. Vitangeli DDS Clayton area residents, and make your appointment today!